Regular price
Sale price
$6.99 USD
Unit price
per
Sale
Sold out
Allen King is an unassuming Black teenager living in a blue-collar family in Miami, Florida. After finding a magical crystal necklace he discovers that he's actually an Atlantean prince. Suddenly things change for the gawky teenager. He gains the powers of telepathy and teleportation, teleportation through a rainbow wormhole and finds that he is able to communicate with sea animals. Along with a beautiful Greek Goddess, his orphan best friends, and zany uncle, Allen keeps the Earth safe as they fight against his mortal enemies in an attempt to restore his kingdom, the lost city of Atlantis. 
View full details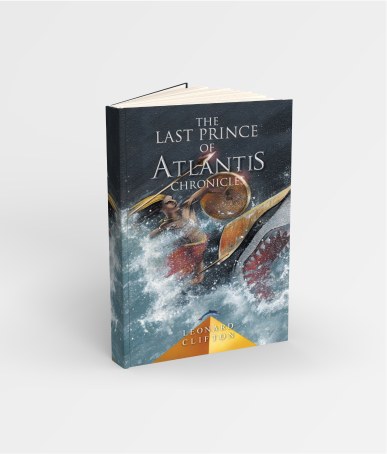 The best book series I have read about a Black teenager coming of age story.
Allen King is the average kid who wants to be loved by his peers. He is catapulted into an epic journey when he finds out he is literally the last prince of Atlantis. This story would be great as a movie and video game.
Shipping

Shipping rates are calculated by the size of the package and shipped via Canada Post within 10 business days.

Returns

All artworks can be returned in their original packaging and original condition within 14 days of receipt if it is not to your liking.
Visit Our YouTube Channel
www.youtube.com/@AtlantianprinceThe